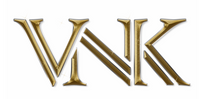 Business Connector & Mentor
It can often be difficult to know what decisions to make. We can talk about options and decide which is best for your service or product.
We can work through the processes and procedures of business development together. There is a lot of straight-forward procedure that I can help you fast-track. There are things that are not straight-forward, and I can help you make sense of those. 
I've got connections and I'm happy to use them to help you and your brand. As a Business Connector, I can put you in touch with the right people who can benefit your brand. I've worked hard to make valuable relationships, great friends and beneficial contacts…you know how the saying goes, "It's not about what you know…It's WHO you know." It's true and I can bring the right people to your table as your Business Connector. 
Let's Talk Business
You can't force other people to grow, change or hustle but, you can inspire them to.
A True Business Connector
I am A geniuses at forming relationships, maintaining relationships, and reaping the benefits of relationships with other people. Companies with Connectors garner economic benefits as these gifted individuals use their art of connection to gain valuable industry information, to make strategic sells and to get direction in product development and growth.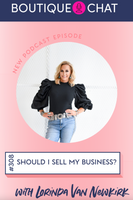 Lorinda's Lastest Podcast
Have you made plans for the future of your business? When will be the right time to sell your business? Lorinda has years of experience in owning and selling multiple successful businesses, including the legendary Gypsy Soule brand. Today she gives us all the details on how she made it happen!
Listen Now
This section doesn't currently include any content. Add content to this section using the sidebar.
Learning to love yourself makes a huge difference in how you perceive yourself. It takes practice to value YOU! Instead of making the investment in material things start giving that time and money to your mind, body and Soule!
Lo Van Newkirk Podcast
Ever wonder what it's like to build companies and sell them? Or even how to build a brand and still have a life? I talk about the good, the bad and the ugly in business, marketing and growing a brand all while being a mother and a wife!
Listen Now